We believe each and every cat deserves the best care and so we offer an equal rate for all. This includes the provision of all your cat's needs.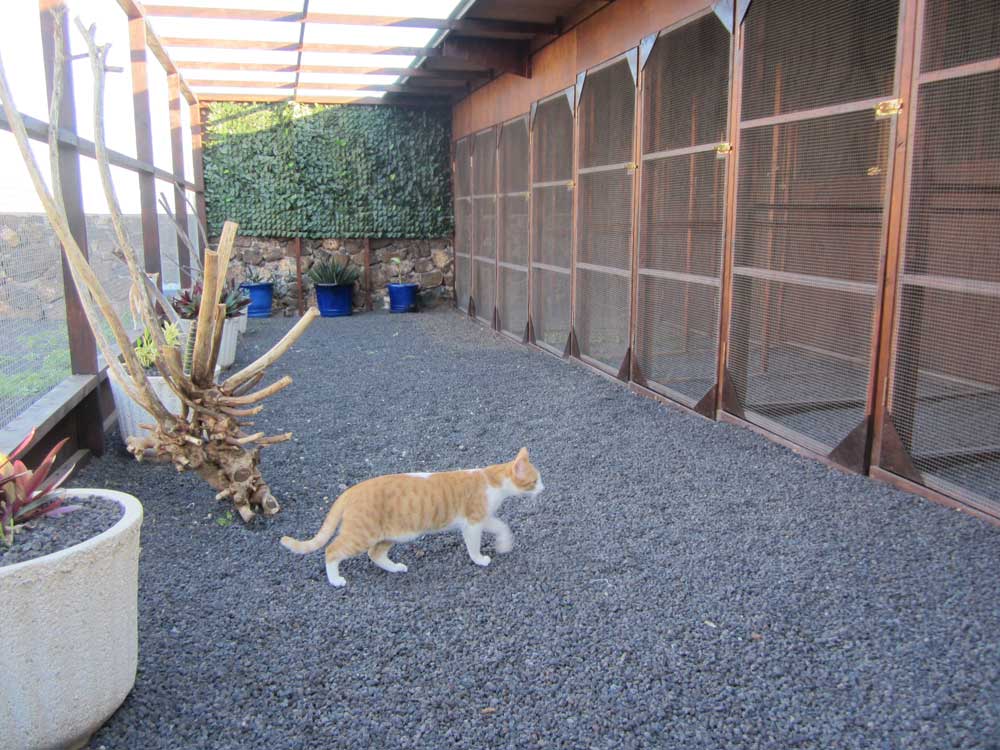 The new cattery is located in a totally separate area to the dogs, to ensure the comfort and relaxation of your cat. The peace and quiet that Valle de Fimapaire offers, will ensure your cat has the tranquillity it deserves.
Each cat has it's own indoor and outdoor space. Bedding and toys are provided. Your cat will receive lots of one-to-one time to make them feel at home. If your cat enjoys the company of others, there is a large area to allow them to socialise and play together.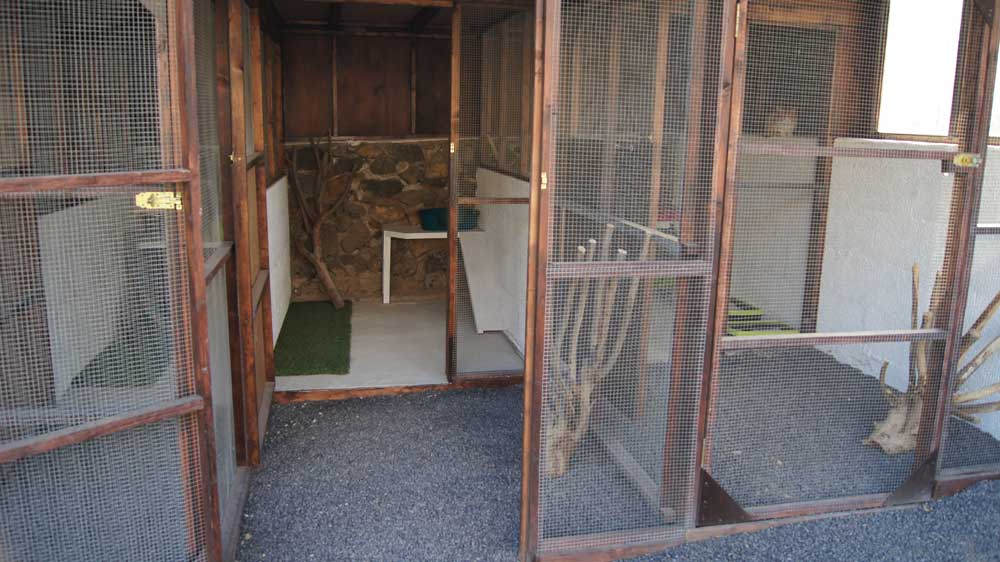 Cats from the same household can be kept together so as not to suffer stress caused by separation from their companion.
High quality food is provided, once or twice daily as requested. We supply food from the top food manufacturer, Affinity.  Let us know if your cat requires a special diet so this can be accommodated, or you can bring your own food if preferred.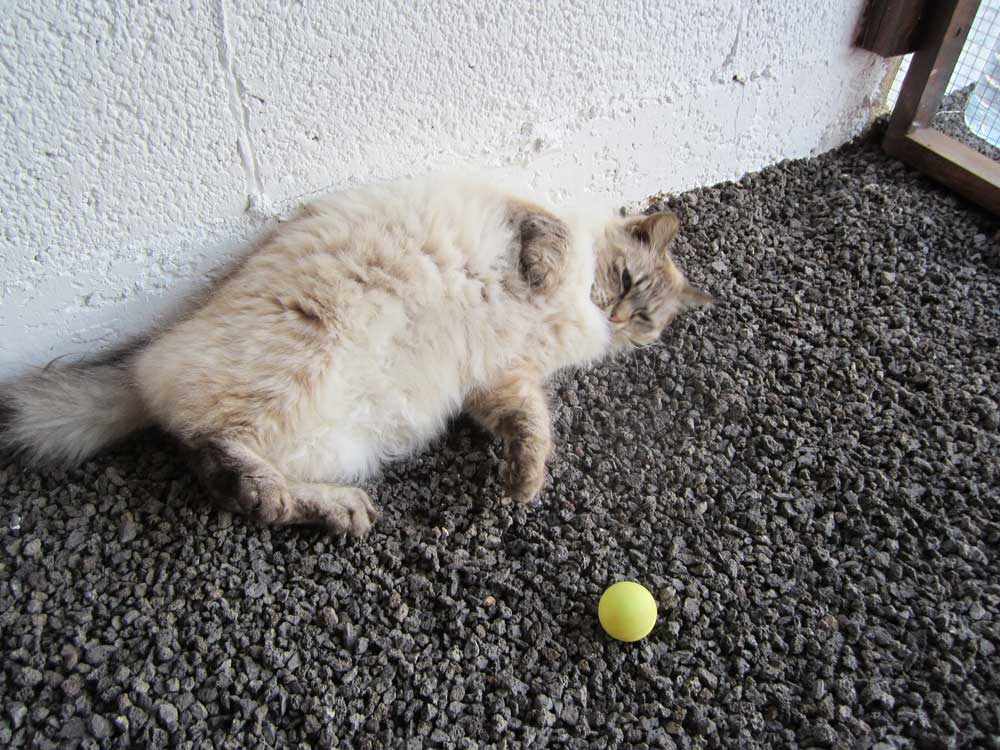 We supply Affinity and Royal Canin cat food. Please let us know if you need to purchase specific Affinity or Royal Canin food for use during your cat's stay, or for when you collect your cat.
Veterinary care is provided day and night, every day of the week. At your request we can offer additional services such as administering medication to your cat. Please feel free to discuss this with us.
Cat Sitting Service
Manohecha can look after your cat for as little as a few hours.
Pet Collection Service
This service is available on request and subject to availability.